Advertise your accommodation or business
Maximise the visibility of your property or company. A banner ad is a highly cost-effective way to reach a large number of potential visitors. Ads on Islay Info are very popular and are subject to availability.
Advertising options
There are three options – Premium, Standard and Budget (existing advertisers only). All are displayed at a maximum 300 pixels wide and include a link to your website. Which option you choose – and the nature of your business – determines how much your ad costs and where it will appear. You'll see an example ad below.
For accommodation, your ad will appear on the home page and relevant Islay 'Stay' accommodation page, plus if you choose the Premium option, the nearest 'Key places' page to you.
For a non-accommodation business, we will place your ad on what we consider the most relevant page but are open to discussion.
Ad option
Annual cost
Location on website
Accommodation
Other business
Premium
£110.00
Home page
One accommodation page
One 'Key places' page
Most relevant subject or 'Key places' page. Contact us for details
Standard
£80.00
One accommodation page
One 'Key places' page
Budget (existing advertisers only)
£50.00
One accommodation page
One 'Key places' page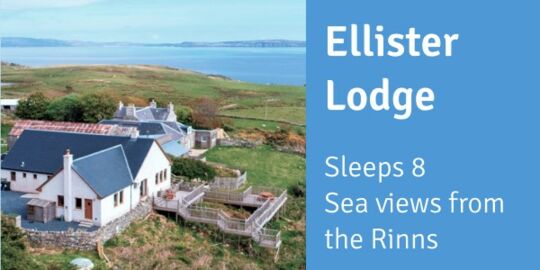 Invoicing and changes
We'll invoice you when you have approved your ad and it is live. You can make one change (image and/or text) to your ad per year at no cost.
VAT
All advertising costs exclude VAT.
Our VAT no.: GB 827778182. Our business details: Islay Development Initiative Ltd, Kilarrow Community Hub, Bowmore, Isle of Islay PA43 7LH. Scottish Charity number: SC030558. Company number: SC248808.