Boat trips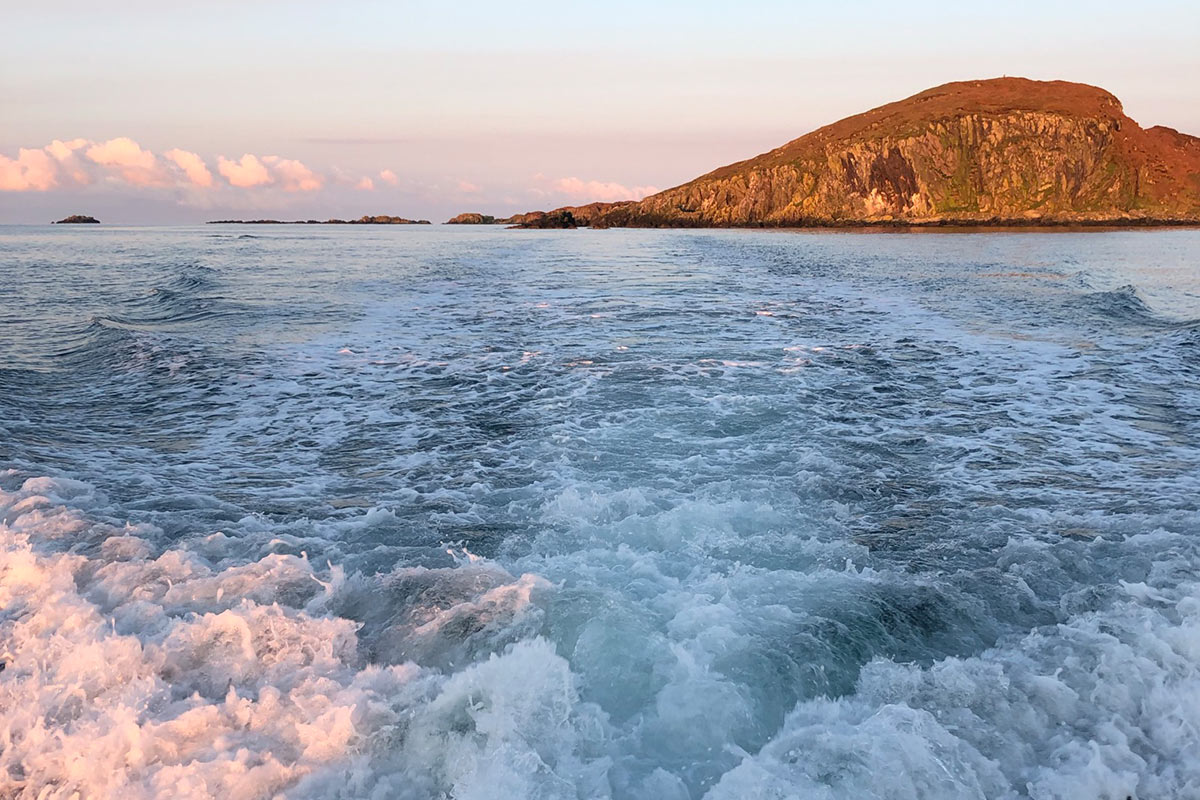 Islay Sea Adventures, based in Port Ellen Marina, offers a wide range of fantastic boat trips, mainly from Port Ellen with some from Port Askaig. One of the best ways to discover Islay is to witness the incredibly varied wildlife in its waters by seeing the island from a boat. Viewing the three Kildalton distilleries (Laphroaig, Lagavulin and Ardbeg) from close quarters on a boat deck is another highlight.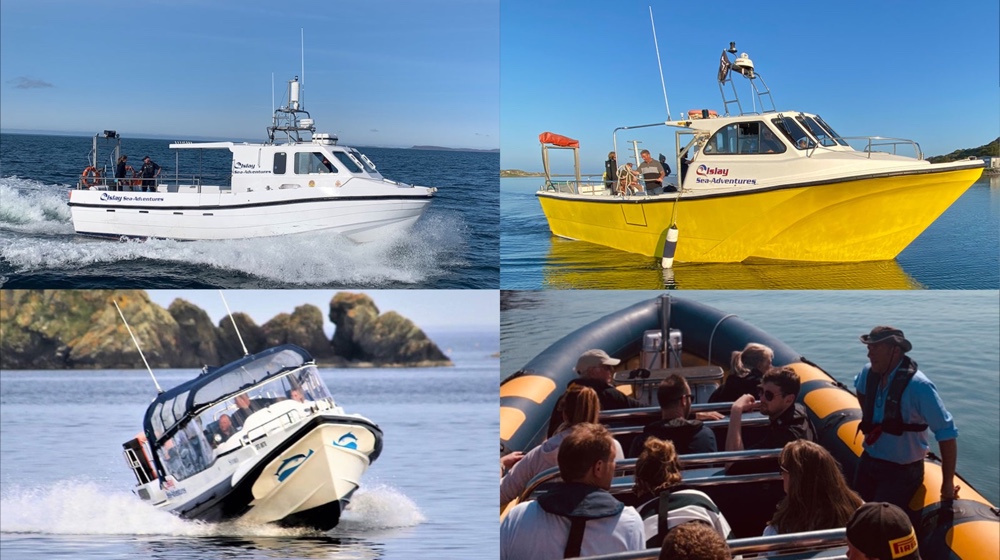 Islay Sea Adventures is currently operating four boats. The Wavedancer is used for wildlife and fishing trips but is also hired for commercial work and surveys. The Iain Og "Yellow Boat" is used for seafood and private charter trips . The Storo provides additional comfort and protection for longer journeys or for standard trips in inclement weather. Finally, the Sea Explorer is a fast and quiet open RIB used for for wildlife trips, speed thrills and adrenaline seekers!
Wildlife Trip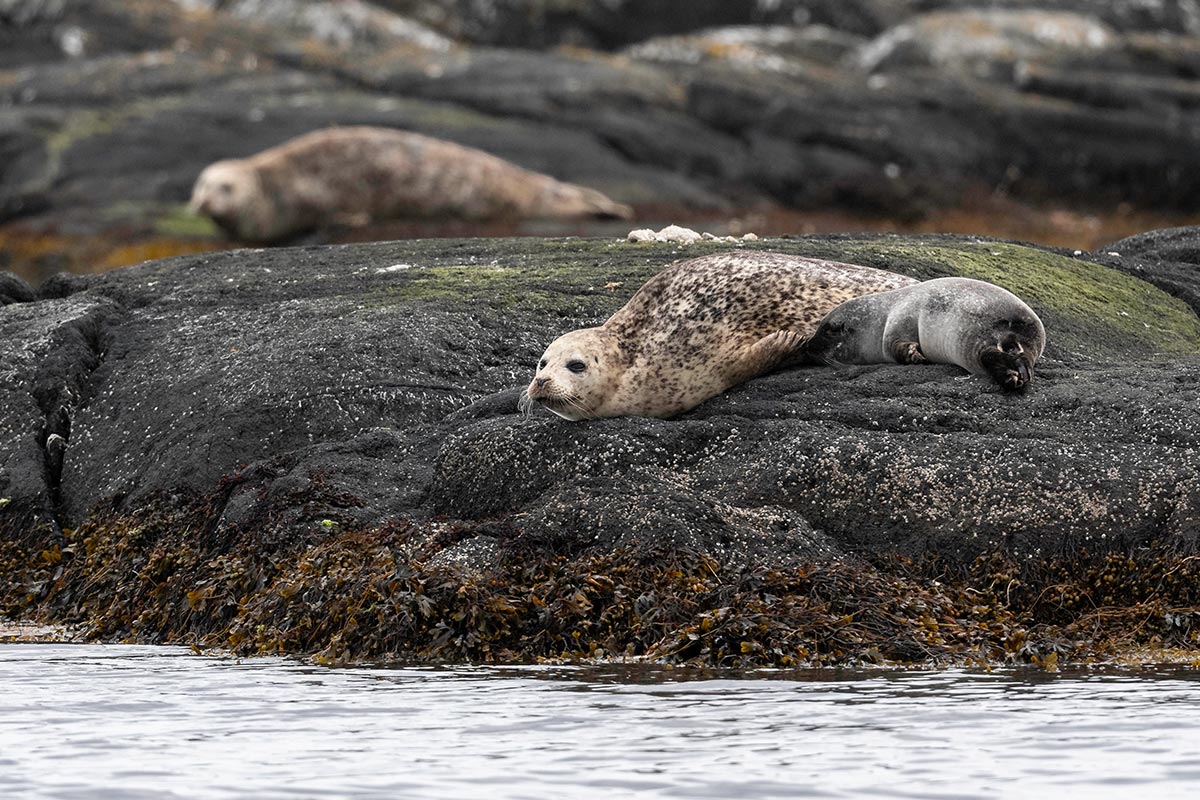 Whether you're an avid birdwatcher, sea life spotter or just want to see some of Islay's beautiful coastline, the twice daily wildlife trips offer the chance to see some rare sights. You will also learn a lot about the history and culture of Islay, even getting to see a 16th century castle.
Starting at Port Ellen Marina, you are taken along the south-east coast of Islay. You will then see the three distilleries Laphroaig, Lagavulin, and Ardbeg. Next is Islay's Special Area of Conservation (only viewable from the sea). The abundance of wildlife includes a large seal colony, red deer, lots of bird life and some of the best scenery the island has to offer. Sometimes you can even spot dolphins and white-tailed eagles, and more rarely, basking sharks and minke whales.
Mull of Oa Trip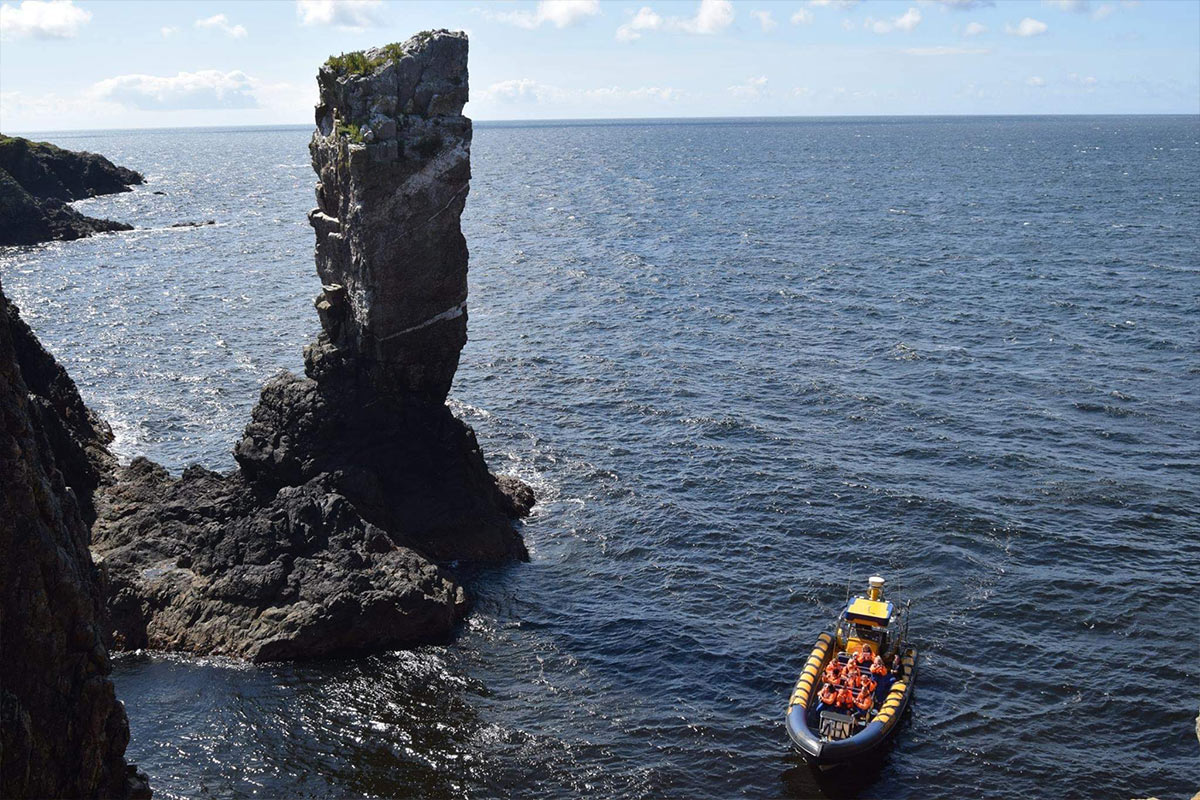 The Mull of Oa is a dramatic and rugged part of Islay's coastline. The boat heads west from Port Ellen, passing beautiful hidden beaches. Then it heads towards Beinn Mhor, the highest hill on the Oa peninsula, and Dun Athad, a dramatic headland. Here, with luck you may see golden eagles, choughs and ravens soaring high round the cliffs above. There is also a small seabird colony nearby where Kittiwakes breed.
You will get a unique view of the American Monument, a stone memorial tower which stands 20m high on the 130m high cliff top.
Weather conditions permitting, the boat then heads further round the Mull of Oa towards Soldiers Rock, a large sea stack not easy to reach by land. Around here there are more possibilities to spot golden eagles soaring. Near the sea stack are some small sea caves where seabirds lurk round the green copper-stained entrances.
Along the journey, seals, porpoise and dolphins can also often be spotted.
Days and times for these trips vary seasonally and are weather dependent, so be sure to check availability beforehand.
Corryvreckan Trip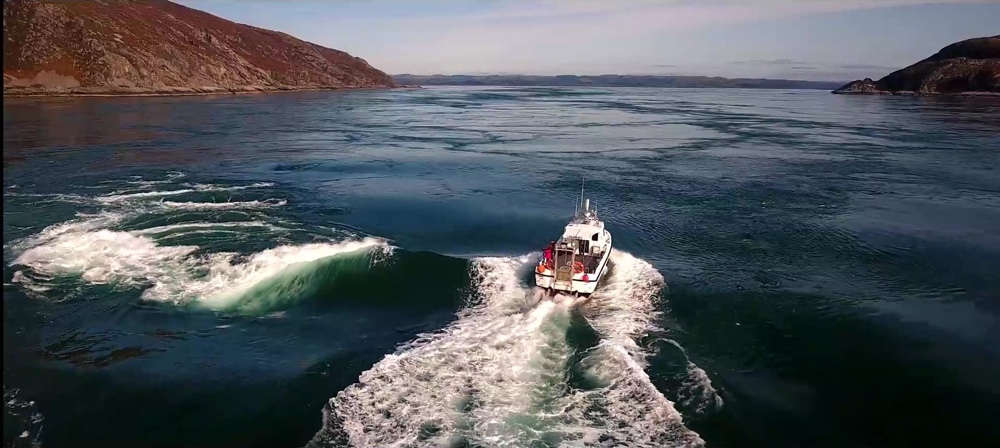 The Corryvreckan Whirlpool (the third largest in the world), is a narrow strait situated between the islands of Jura and Scarba. This tidal phenomenon is caused by a large volume of tidal water travelling through the Sound of Jura. As the passage narrows, the water takes the easiest escape route. As the water travels it encounters two major obstructions, a 219m hole and a 130m high pinnacle of basalt rock. As the water passes over these topographic features it gathers speed, and once at the pinnacle you may witness the whirlpool effect.
This trip is not for the faint hearted, covering one of the most dangerous stretches of water around the British Isles.
You are also likely to witness a variety of wildlife en route from the departure point at Port Askaig.
Availability for this longer three hour trip is shown on the booking system and is dependent on tidal state and weather conditions.
Private Trip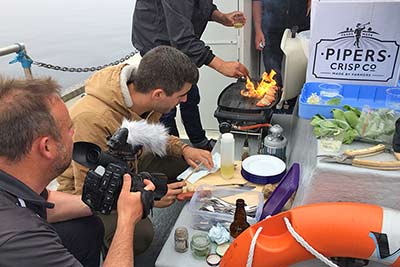 For something different, special and uniquely memorable, you may want to opt for a private trip. Here are just a few examples of the many types of private charter available:
Private day trip to Ballycastle and return to Islay.
Fast taxi transfers for golfers between Islay, the mainland, and Northern Ireland.
Luxury seafood trip, complete with Champagne and a selection of local seafood produce, including hand-dived scallops delivered to you by your own personal diver.
Whisky tours from the water- private taxi between distilleries (where accessible).
Boat hire for engagements, weddings, and birthday celebrations.
Fishing Trip
Sea-fishing trips provide a fun couple of hours out on the water. Whether you're experienced at fishing or have never tried it before, this trip is a great way to see some of the coastline and catch some fish.
The trip includes all the equipment you will need, and you will be guided by experienced fisherman, with local knowledge of the landscape, tides and reefs. You are likely to catch a variety of fish, such as tope, mackerel, skate, pollock, cod or saith. You are then welcome to take your catch home and cook and enjoy later.
This trip is around 2-2.5 hours long and is suitable for children aged 8+. We do also allow well-behaved dogs onboard, but this is always at the skipper's discretion.
The trips run almost every day, weather permitting, throughout the summer, departing from Port Ellen Marina.