Special events
Here is a selection of special events that are held each year on the island. Be sure to visit the links below for each event to confirm exact dates and times.
Cantilena Festival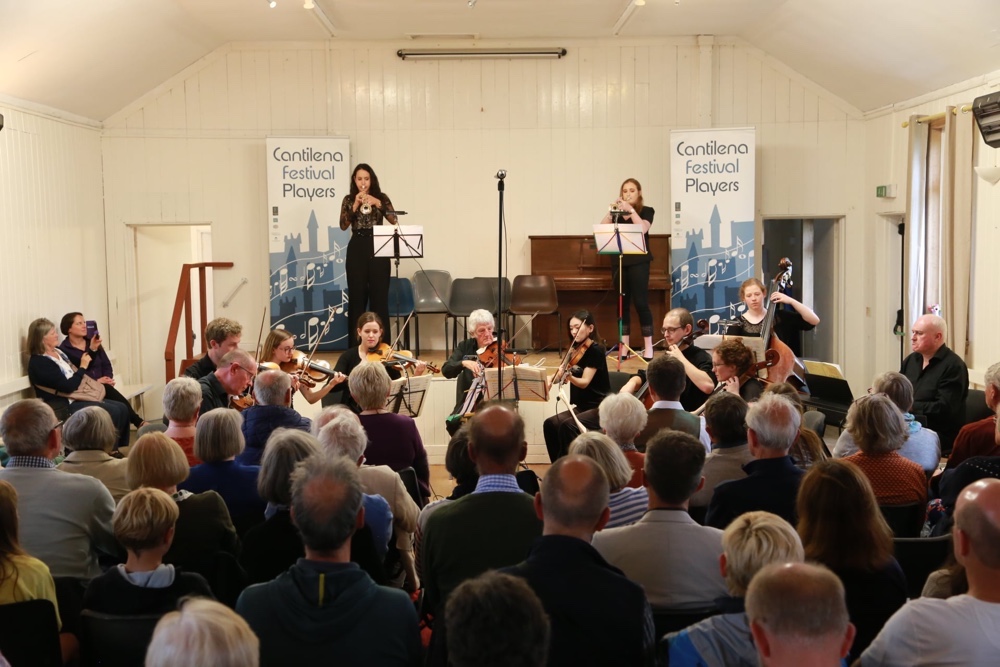 Every July, Islay hosts Cantilena's professional musicians and students of the Royal Conservatoire of Scotland. They together bring their unique sound of chamber music to residents and visitors, with many of the concerts being held in the famous Islay Malt Whisky distilleries.
The beautiful music ranges from the dazzling virtuosity of Vivaldi and Bach, through the romantic sophistication of Beethoven & Schubert, right up to the challenges of modern composers.
Cantilena aims to achieve excellence through a co-operation between our professionals, young musicians and the people of Islay. A group of fine musicians are brought together to rehearse and perform works by the great composers in relaxed and informal surroundings.
FÈIS ÌLE - Islay Festival of Malt and Music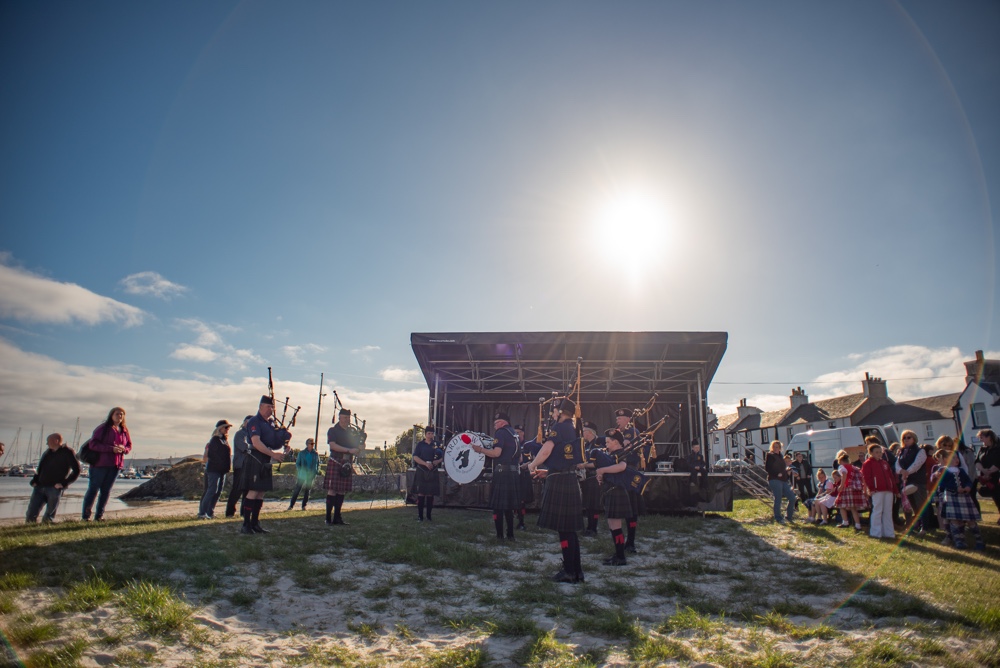 In the last week of May, Fèis Ìle - The Islay Festival celebrates the island, her culture and her spirit, in a ten-day event that defines the whisky calendar.
Whether it's the whisky or the festival atmosphere that draws you, you are bound to be mesmerised by the combination of tastings, tours, beaches, walks, ceilidhs, sunsets and sunrises.
There truly is something here for everyone, and the feeling of this one big party of people gathered all for the love of the island and its whisky has to be seen to be believed.
Islay Agricultural Show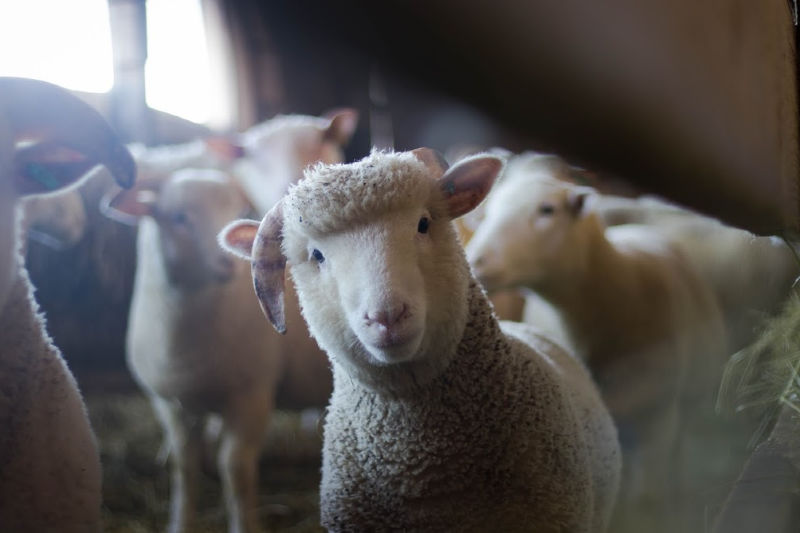 The Islay, Jura and Colonsay Agricultural Show held its very first meeting on the last day of July in 1838. The object of the Association was to curate the advancement of agriculture generally and in particular within the islands of Islay, Jura and Colonsay.
This was to be achieved by means of shows, demonstrations, lectures, subscriptions for research work, with the awarding of prizes and premiums or otherwise as the Association may decide from time to time.
This tradition has been continued for this annual event held in August.
Islay Book Festival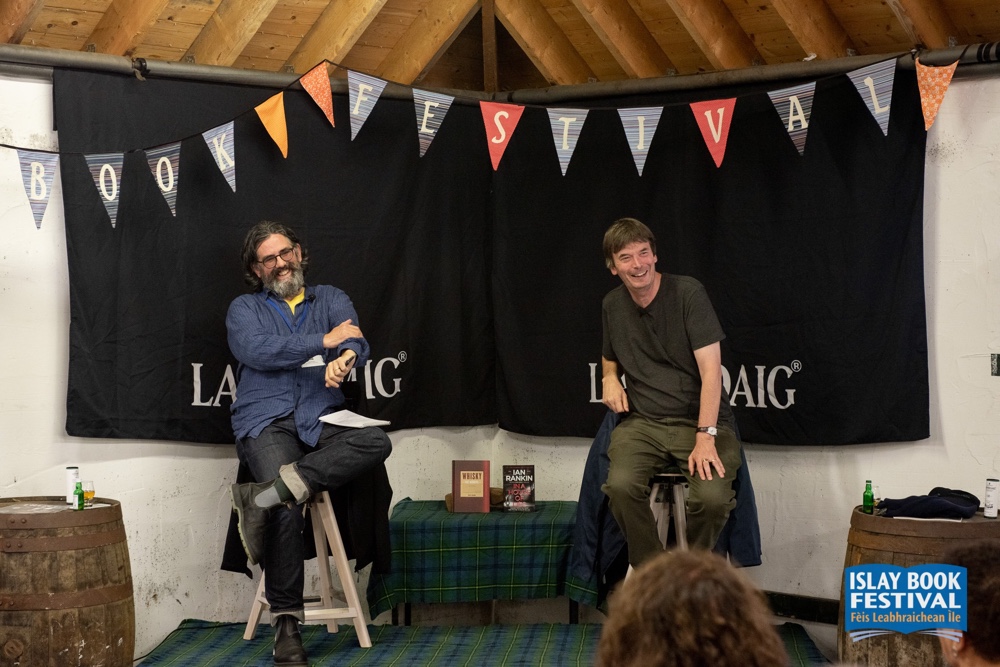 Islay Book Festival is a community-led series of events happening across the island. Originally growing out of a small book club in Port Ellen, the volunteer-run festival is now part of Islay's busy annual events calendar and Argyll's thriving cultural scene.
It certainly punches above its weight and has brought a colourful mix of authors, poets, and storytellers to the Hebrides. These include Ali Smith, Ruth Rendell, Val McDermid, Iain Banks, Chris Brookmyre, Julia Donaldson, Alistair Moffat, Mairi Hedderwick, Colin MacIntyre, Bernard MacLaverty and Ian Rankin.
It offers sessions on crime, historical and contemporary fiction, a range of non-fiction and island themes, new writing, children's events, school visits, poetry, performances, workshops, and lots more.
Islay Jazz Festival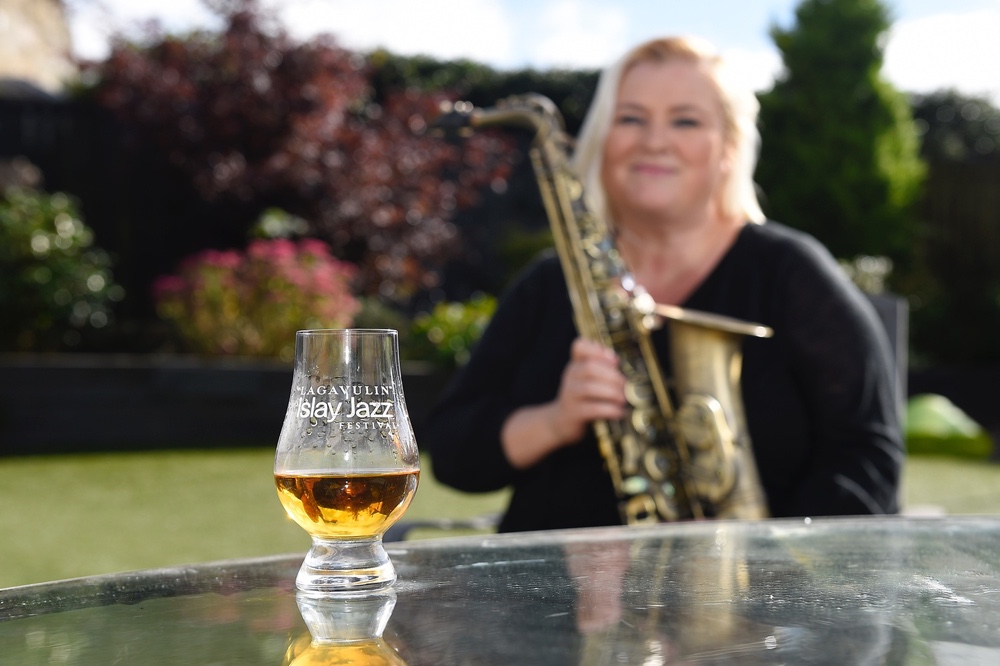 The Islay Jazz Festival uses the entire island as its backdrop.
You can hear world-class musicians playing at various atmospheric venues, from whisky distilleries to the Gaelic College and local village halls.
With concerts all over the island the range of music mirrors the changing landscape. A range of choices allows you to make your own itinerary to suit your interests.
The Festival is promoted by Jazz Scotland and the Islay Arts Association and is sponsored by Lagavulin. It takes place in the autumn over the course of one week.
Islay Sessions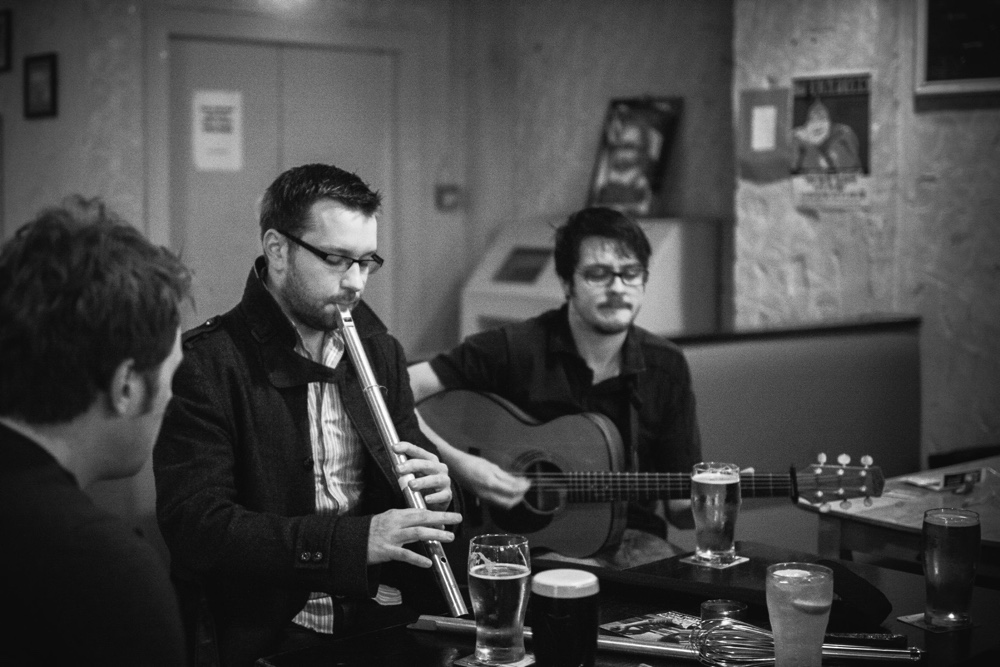 The Islay Sessions is a small and cosy traditional music festival held in November. It brings cheer in the form of outstanding musicians from the Scottish traditional and folk scenes.
The weekend is filled with pub sessions, workshops for all ages, concert performances and, if you desire, the whisky for which the island is famous.
It's hosted by the Fraser Shaw Trust, which was set up in memory of the late, great piper, whistle player and composer who founded the event.
jura music festival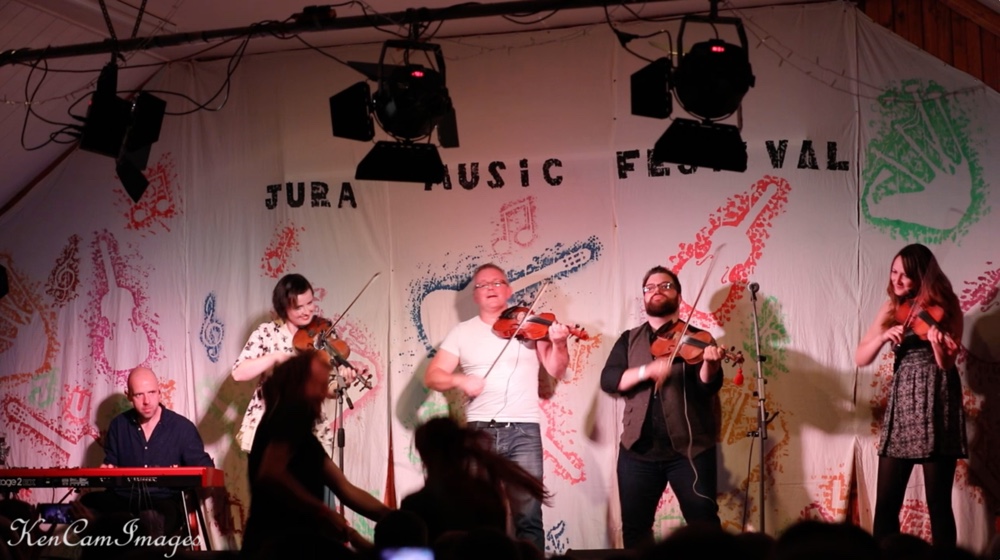 The Isle of Jura Music Festival provides opportunities for young people to learn/improve their music based skill and help them refine and develop those skills in the future.
By bringing in top class musicians every year to perform and run workshops, the instruction and inspiration they provide is invaluable.
Through the youth education programme, the festival has been able to help, through a small annual grant, a number of young people to fulfil their potential and follow their chosen path.
ride of the falling rain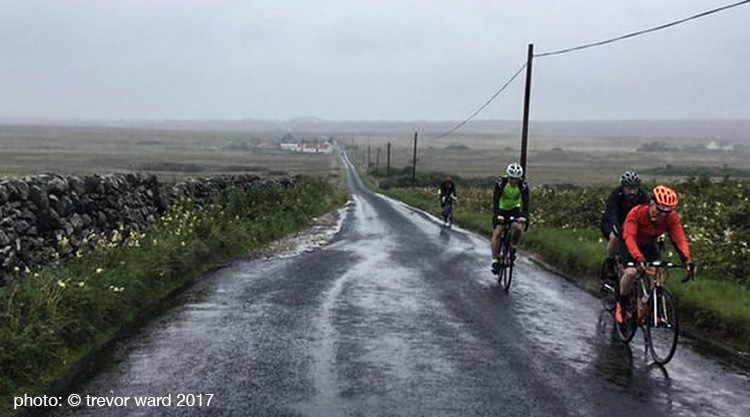 The Ride of the Falling Rain is an around 100 miles cycle ride along the roads of Islay, in August. It leaves from Debbie's Café in Bruichladdich at around 10 am and finishes at the same point several hours later.
It's an informal event organised by several cyclists out for an August Sunday ride, and they're inviting you to join them. There are no organised feed stations, no technical backup, no timing or transponders, and no entry fee.
They do, however, respectfully recommend that each participant donate £10 to World Bicycle Relief
walk islay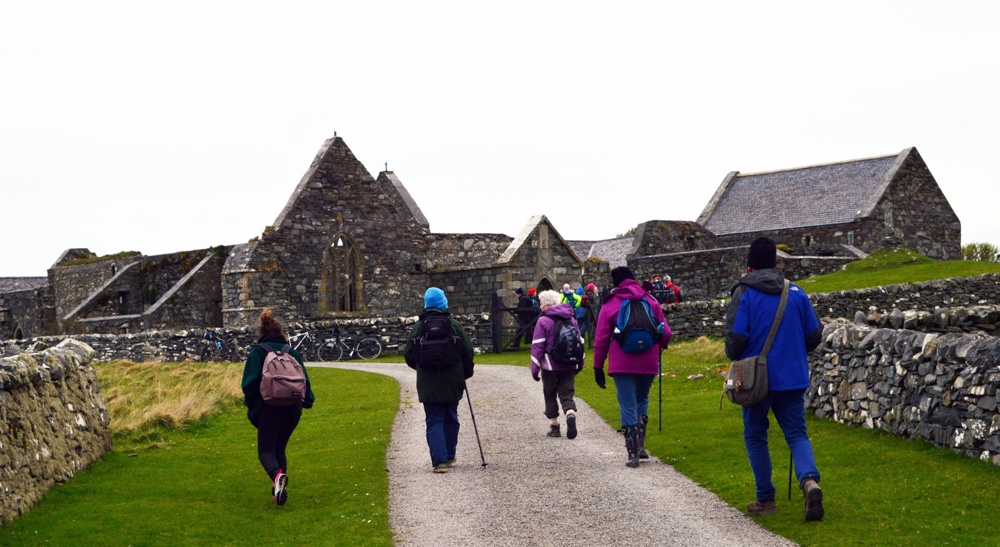 Walk Islay is an annual event that takes place in April, organised by the Islay and Jura Tourism and Marketing Group.
Walks take place during seven days on Islay, Jura and Colonsay providing a unique opportunity to discover the stunning landscapes and abundant wildlife on these beautiful islands.
Walking is also an enjoyable and accessible way to improve your fitness and wellbeing!
Main photo: Ben Shakespeare