14 June, 2022
Where to eat on Islay
Let's be honest. A bad meal can make or break a holiday – and we're not just talking about the kind of meal that leaves you confined to your Airbnb for 48 hours! Poor service, overpriced meals, cold dinners and dirty cutlery can all negatively impact your holiday high.
Here on Islay, we have a number of excellent restaurants. Most making great use of the fine local produce. In fact, we've easily highlighted five restaurants and we're already planning another follow up blog to name more!
Oh my cod! The perfect place for seafood lovers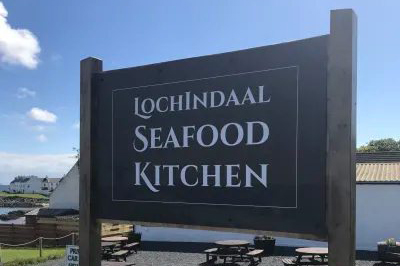 For fresh, local seafood - Lochindaal Seafood Kitchen is the place to be! Located in the picturesque village of Port Charlotte. It boasts uninterrupted sea views of Loch Indaal and the lighthouse.
If you've caught the chills from our Scottish wind, we can recommend relaxing in front the restaurant's log burner with a cup of fresh gourmet coffee. The friendly atmosphere here always warms even the coldest bones and the free Wi-Fi is a bonus.
Do we have Pizza? That's on a knead-to-know basis…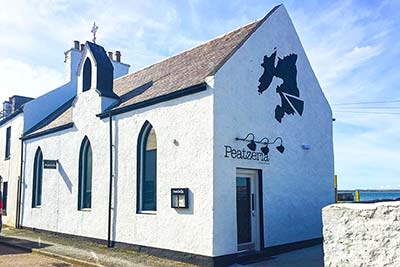 Just kidding, we couldn't keep this place a secret even if we tried…. Peatzeria in Bowmore, serves traditional pizzas alongside the exotic - with Islay lobster and scallops as topping choices! However, for the non-pizza lover there are plenty of other dishes to choose from too.
This restaurant gets bonus points from us simply for its name. The name was carefully chosen to blend in with Islay's rich whisky past and present – very clever.
We challenge you to step away from the peperoni and try something uniquely Islay on your pizza. After all, when on holiday…
Food to take away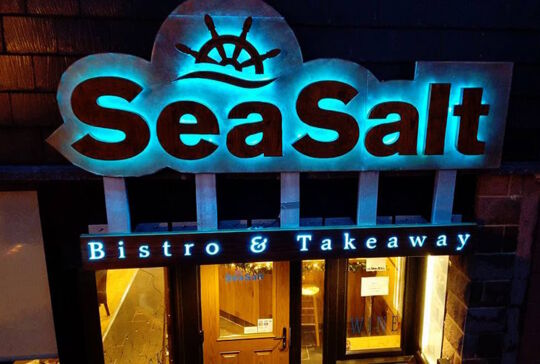 Many of the restaurants here on Islay offer takeaway options, however SeaSalt Bistro is a popular choice. Cooked to a high standard, their diverse menu uses locally sourced ingredients including Islay-landed lobster, langoustines and scallops, a daily fish dish, and Argyll beef, lamb and venison.
Located in the harbour of Port Ellen, it's the perfect place to stop if you're on your way to the ferry or have just arrived. They make a fantastic morning coffee too!
All hail the Taj Mahal!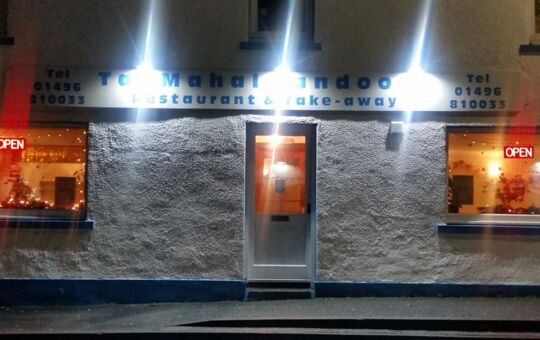 You may not have come to our island thinking 'I must try Islay curry', however you really should try the Taj Mahal… a professional food critic recently sampled four different mains over several visits and concluded it was one of the best Indian restaurants he had visited. High praise indeed!
Situated in the busy town of Bowmore, this restaurant offers many flavours and delicious dishes. If you're not sure what to order the friendly and acknowledgeable staff are always happy to guide you with helpful recommendations.
Could this be shrimply the best?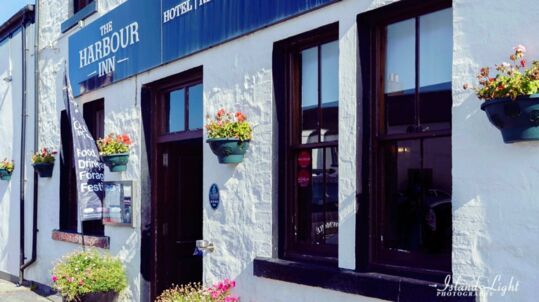 Perhaps the Harbour Inn at Bowmore is… this award-winning restaurant provides inspired menu choices that frequently change to ensure that fresh seasonal ingredients are available.
On approach, the Inn is quite unassuming with its old, charming, whitewash walls. However, once inside the warm and friendly atmosphere holds you in a comfortable embrace, preparing you for a meal of indulgence that won't disappoint.
AND THAT'S NOT ALL...
There are many more superb restaurants, plus pubs and bars, cafés and tearooms for you to savour on Islay. Check them out at Places to eat.
This article was written anonymously with permission from the Islay Development Initiative. However, the author leaves you with one clue to their identity 'I'm forever delivering the post, but I never walk a step'.