Kildalton Old Church & High Cross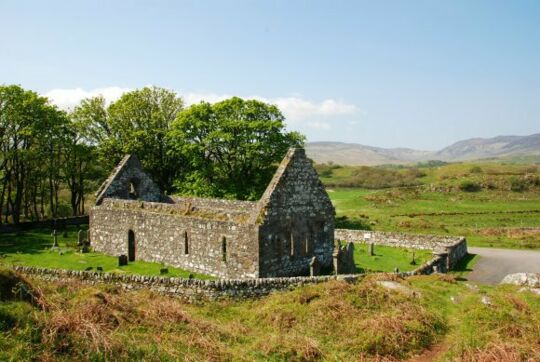 The Kildalton parish is medieval in origin. Early documentary records suggest that it dates from c. 1425, but the church building is older still, possibly late 12th or early 13th century.
Following the 1560 Reformation, Kildalton Church continued to be used for a parish that extended from McArthur's head in the north to the Oa in the south, until the drift of population towards Ardbeg caused change and regular public worship was discontinued and transferred to the Lagavulin area at the end of the 18th century.
Spend time looking around the Old Church and many of the carved medieval grave slabs in the graveyard or within the chapel. The roofless rectangular building (probably roofed originally with thatch since there is no record of broken slates), has internal measurements of 17.3 metres by 5.7 metres. That's fairly large for an old Highland church.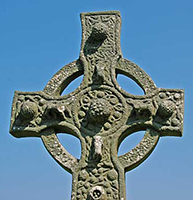 But perhaps the main feature of the Old Church is Kildalton Cross, one of the finest early Christian crosses in Scotland.
More than 2.6 metres tall and dating from the first half of the 8th century, the High Cross of Kildalton is closely related to major crosses in Iona, St John's, St Martin's and St Oran's.
The Thief's Cross
Outwith the churchyard stands a simple late-medieval cross possibly erected by some dignitary (while still alive) as a place for private prayer and for his own salvation. However, because this cross stands in non-consecrated ground, the story has evolved that it is the grave of a criminal and has been nicknamed 'The Thief's Cross'.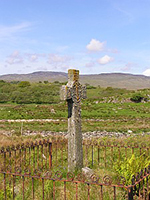 You'll find the Old Parish Church of Kildalton and its High Cross around ten km (seven miles) from Port Ellen towards Ardtalla past the distilleries of Laphroaig, Lagavulin and Ardbeg. The beautifully sheltered Claggain Bay is a few miles further down the lovely single-track road.