Port Askaig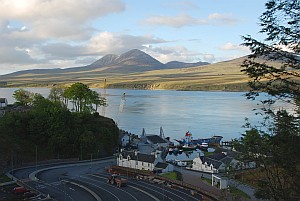 Port Askaig is Islay's second main ferry port, with sailings to and from the mainland. Just before you reach Port Askaig from the ferry, you'll see Dunlossit House.
Located on the shore of the Sound of Islay, Port Askaig is one of the island's smaller settlements with no more than a few houses, a shop, petrol station, the RNLI Lifeboat station and Port Askaig Hotel.
The Sound of Islay is the narrow sea passage between Islay and Jura, and the water flows at great speed, pushed in and out by the tides. Due to its sheltered position Port Askaig is sometimes used for Port Ellen sailings when the weather is rough.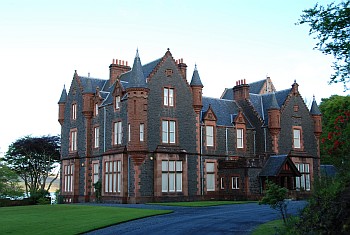 Close to Port Askaig, Dunlossit House is home to Baron Bruno L. Schroder who, together with his sister Charmaine, donated £675,000 to help fund the £1.4 million Islay lifeboat in memory of their late father.
Isle of Jura Ferry
There's a regular service from Port Askaig to Jura. You don't need to book, but the ferry is first-come, first-served. It's advisable to fill your car with petrol or diesel at Port Askaig before you board.
In earlier days the Isle of Jura ferry was summoned by shouting to the other side of the Sound of Islay. This probably worked only during calmer weather.