Loch Gruinart Woodland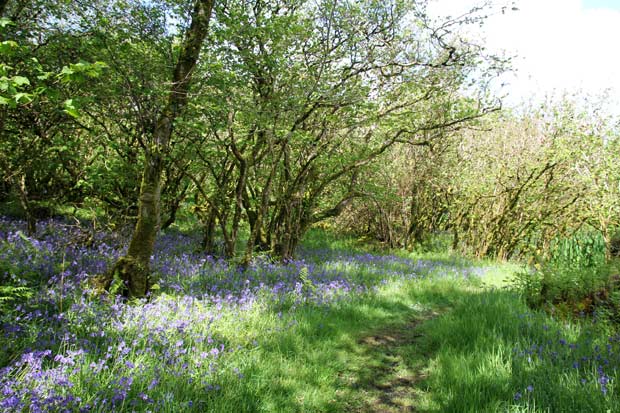 Directions: From Bridgend, drive towards Bruichladdich and follow the signs from the main road after Black Rock for Loch Gruinart Nature Reserve. At the reserve's visitor centre at Aoradh Farm, turn right at the sign to Ardnave. After 100m on your left is a parking area. The start of the trail is across the road, a wee bit back where you came from, on your left.
Walk: This woodland trail provides shelter from the prevailing westerlies on a windy day. The trail is waymarked from start to finish in beautiful woodland, with many different species of trees, shrubs, and flowers such as bluebells. There is also a good variety of wildlife, both in the woodland and out in the open fields. Roe deer can sometimes be seen in the dense vegetation. At the start is a viewing platform from where you can see the Gruinart Flats with its huge number of birds. Two bird hides provide excellent views over the flats. At the end is the single track road where you can walk back (left) to the parking place, while enjoying the grand views over the nature reserve.