Claggain Bay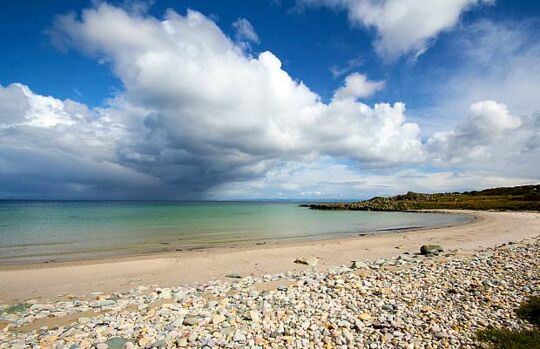 It's easy to get to Claggain Bay. Drive the beautiful road along the south-west of Islay, pass the Laphroaig, Lagavulin and Ardbeg distilleries and continue while the main road turns into a smaller single-track road all the way up to Ardtalla farm and cottages. Claggain Bay is on your right just before the road ends at the first gate.
The bay
This is a very sheltered part of Islay's east coast. The road towards Claggain Bay offers a wide variety of landscapes, views and great distilleries to visit.
After you pass Ardbeg distillery, the road becomes smaller and passes some sheltered bays on the right where seals bask in the sun. A little further, you'll find Kildalton Old Church and 8th century Cross, a fascinating and rare historical site in Scotland. Built in the Iona tradition with Pictish, Irish, Northumbrian and Celtic motives, the cross is well preserved with great detail.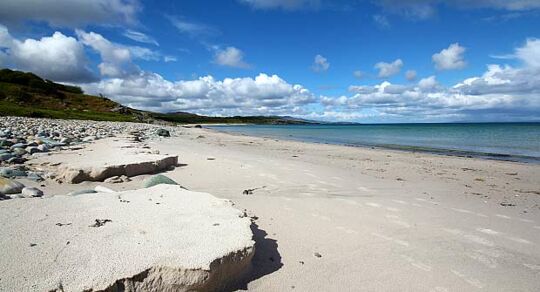 Claggain Bay, one of Islay's most beautiful, is a few miles down the road. The sandy beach is idyllic and totally unspoilt, with colourful pebbles just waiting to be discovered. Many bird species shelter here and the views towards Kintyre are stunning.