Kildalton and Ardmore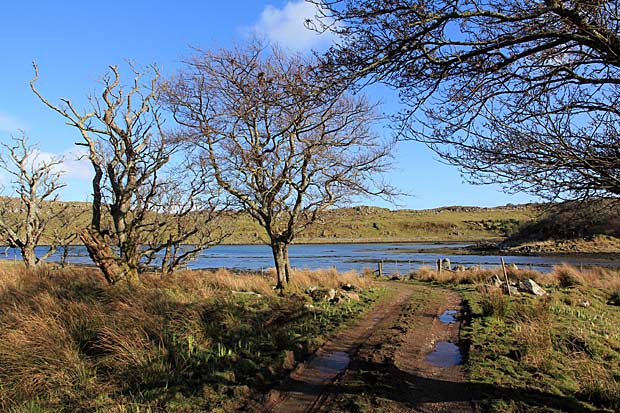 Directions: Go from Port Ellen towards Ardbeg. After you pass Ardbeg Distillery, the road becomes a single track. Continue for five miles until you see the sign for Kildalton Cross and Chapel. Go right at the sign and park in the grass near the chapel.
Walk: A few metres down the track after the wee hill is the gate to Ardmore House, where there's a sign saying it's a private road (walking only). The track takes you through some beautiful woodland with old mossed oaks and birch trees. The track itself leads to Ardmore House, but if you keep left after half a mile or so you can head down to the coast. Alternatively, you can take another earlier track to the left and enjoy the woodland and surrounding area from one of the wee hills. There is plenty of wildlife, including fallow deer, buzzards and pheasants.