04 August, 2022
Discover the great beaches of Islay
Waves crashing along the shore, sand between your toes and an endless view of the horizon. There is nothing quite like being by the sea to make you fully appreciate nature's beauty.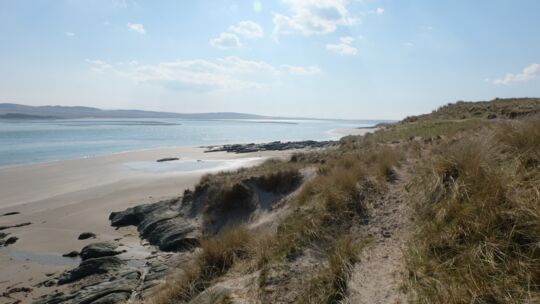 If this is true of most beaches, then Islay offers its visitors a spectacular example of what can be truly achieved when Mother Nature pulls out all the stops. Perhaps this writer is a little biased – but no-one has yet raised an eyebrow when I make this statement…
With 130 miles of coastline on Islay and 23 beaches, where do you start? If you're looking for a paddle, the safest beaches are Laggan Bay, Loch Gruinart and Loch Indaal. However, a word of warning: the beaches along the Atlantic West Coast are NOT suitable for swimming and you'll need your wits about you if you plan to paddle or a surf further out. Although, they do offer some stunning scenery – so absolutely worth a visit.
SEAS THE DAY!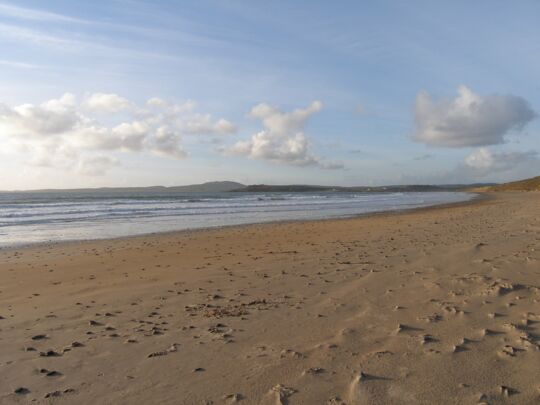 Let's start with the largest beach on Islay – The Big Strand! An impressive bank of pale sand stretching for five miles along Laggan Bay from the Oa peninsula in the south to Laggan Point in the north.
The perfect location if you have a four-legged friend who needs a long walk. It's a great long, sandy stretch and offers impressive views out towards the Rinns. I recommend taking off your sandals here, reconnect with nature and let the salty ocean air lift your spirits.
FEELING NAUTI…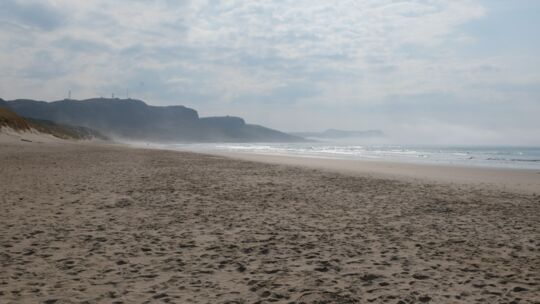 While away your day at Machir Bay (known locally as Kilchoman). Despite its peaceful appearance this bay has seen several shipwrecks in the past. It is the infamous site of the worst convoy accident in WWI when the HMS Otranto collided with HMS Kashmir, the result of poor navigation and a wild storm.
Against the backdrop of Cnoc nam Muc-chlach and overlooking smooth sands backed by impressive sand dunes ('Machair'), you can escape to a world of leisurely seclusion, as it is rarely busy here. Perfect for a stroll after visiting Kilchoman Distillery.
We recommend taking a straightforward inland track, pass the distillery on your left until you reach the parking area. This will keep the beach hidden until you're almost upon it – prepare yourself for a breath-taking reveal!
SHORE! WHY NOT?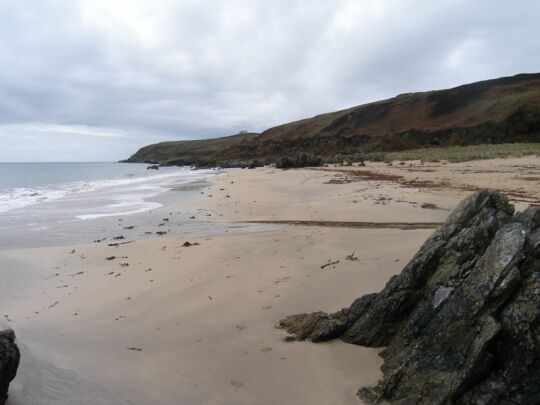 As the afternoon draws in, gather together a picnic and enjoy dining alfresco on Kilnaughton Bay (as with all our beaches, please take your rubbish home with you). Just west of Port Ellen, you will find a wide sweep of fine sand. The turquoise water is most inviting and fairly shallow – so the perfect beach to enjoy with the children. Look out for the Islay ferry leaving Kennacraig and dolphins during the summer months.
Once you've finished your picnic and it's time for a change of scenery, take a short trip from Kilnaughton Bay to Islay's Singing Sands. A small but picturesque part of Islay's coastline, it's said that when you rub the soles of your shoes over the sand here, it will sing for you. Perhaps the song can only be heard by a lucky few, but whatever you're hearing this beach is worth a visit.
LIFE'S A BEACH!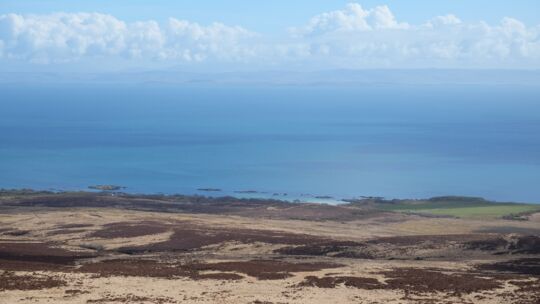 After all that sand, it's time for a change. Head over to Claggain Bay for beautiful coloured pebbles of every size. There's a calmness and serenity to this bay and the perfect spot to soak up the sun's rays with a good book (if you're lucky with the weather).
Take time out to create your own pebble art or listen to the rolling waves as you skip these smooth stones into the sea. Legend has it that if you take a pebble from this beach, you will be back… but I have a feeling that by this stage of your trip, Islay already has you under its spell.
Our website outlines many more of Islay's beaches while also giving you details on how to get there and parking. If you would like to know more about Islay, please explore our website, or reach out to us at info@islaydevelopment.com.
This article was written anonymously with permission from the Islay Development Initiative. However, the author leaves you with one clue to their identity 'I'm forever delivering the post, but I never walk a step'.